Storm Damage Clean Up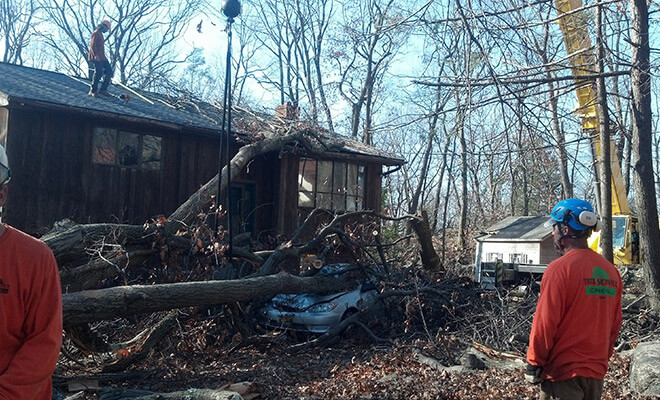 Frequent storms and even hurricanes are unfortunately common in Florida, and can cause extensive damage to trees, especially along the beaches, but also inland in areas such as Palm Bay. In the aftermath of a storm or hurricane, storm damage to trees on your property is both an unsightly reminder of the storm and can also pose a risk to your or your neighbors' homes, and your business location or clients. Trees damaged by a storm should be dealt with as quickly as possible to avoid any further damage or injury.
Our ISA certified arborist Nick will be able to assess your situation and let you know the precise extent of damage to your trees; which require removal and which can be salvaged. After removal of fallen material, they will skillfully work on salvageable trees to ensure they are healthy and will not be a risk in future storms. With the landscaping around your home affecting its value by up to 15%, it's essential to restore it to its former beauty as quickly as possible.
Call now to schedule or click the button below to schedule your free storm damage clean-up quote today!
Get a Quote!