Tree Care During a Florida Fall & Winter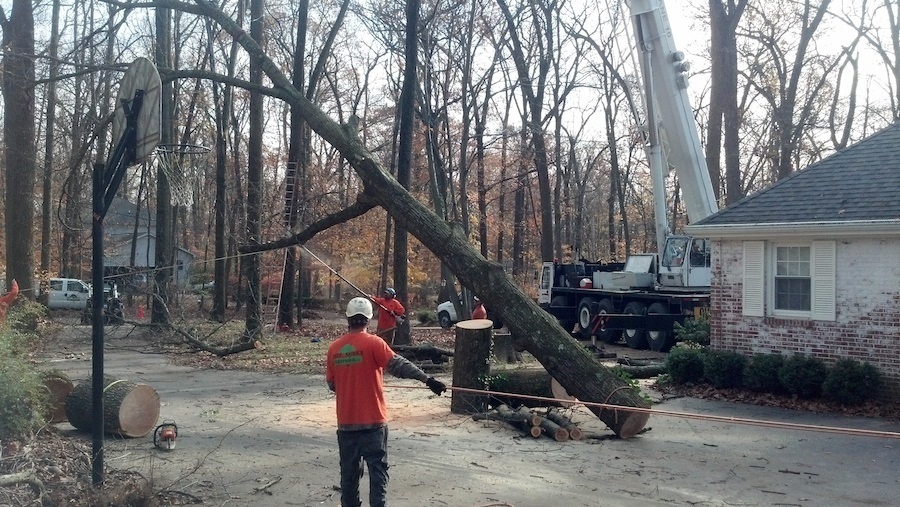 Although the winter months in Florida are nowhere near as extreme as other parts of the country, our trees still need attention and care.Although the winter months in Florida are nowhere near as extreme as other parts of the country, our trees still need attention and care.
Taking proper precautions to preserve the trees and landscape in its entirety is beneficial even if there is just one instance of extreme cold. Residents of Brevard County, Florida know that during our winters, we typically have a few 'cold snaps' or 'cold freezes' and that it only takes one to irreparably damage trees and plants.
Some are surprised to learn that winter in Florida is a great time to cut and prune trees! We've experienced a pleasant drop in temperature here, so if you've been waiting until summer is over, now is the time to start and you can get ahead.
Reasons to Trim/Remove Trees in Florida During Winter
• Less Risk & Faster Recovery - The winter brings much lower temperatures along with dry weather which lowers the risk of tree infection and disease. Newly cut branch limbs create a 'wound' on the tree and when the temperature is lower, trees are at much less risk for disease when compared to the risk when hot and humid weather is present.
• Easier Access - When it's cold out, the ground around your Brevard County, Fl., residential or commercial property is firmer, which results from drier/cooler air. The firmer ground makes tree removal, or other tree services, easier, faster, and is less likely to cause collateral damage. See, during our rainy season (late spring/summer), the ground is softened quite a bit, soft and/or muddy grounds and tree removal are not a great combination and can make the job more difficult.
• Strategic Planning - Winter is a great time to have trees trimmed and pruned and removed, think about how the tree branches will grow and how you want them to look at the beginning of spring/summer (when you typically spend the most time outside and trees and other foliage are in full bloom).
During winter, trees/foliage typically absorb less sunlight, some grass species can turn browner than others. If a tree on your property has a large canopy, thinning the canopy will help more sunlight through.
Tree maintenance is important throughout the year, but there are benefits unique to doing so during winter months. There are so many variables to consider during either a tree removal or other service, cooler temperatures help to eliminate some of those variables.
Safety is of the utmost importance to our expert team, and we have the knowledge, training, equipment and certifications to complete your job safely. We keep the appearance and functionality of the tree in mind and understand how trees can harm or benefit your property value.
Taking care of your trees and landscaping can feel like a huge undertaking as a home or business owner, especially during the holiday season. Let us take care of your tree service needs, so you can focus on other important things throughout the holiday season. Fill out this form to get a free estimate here or give us a call at 321-237-3733.