Storm Preparation for Trees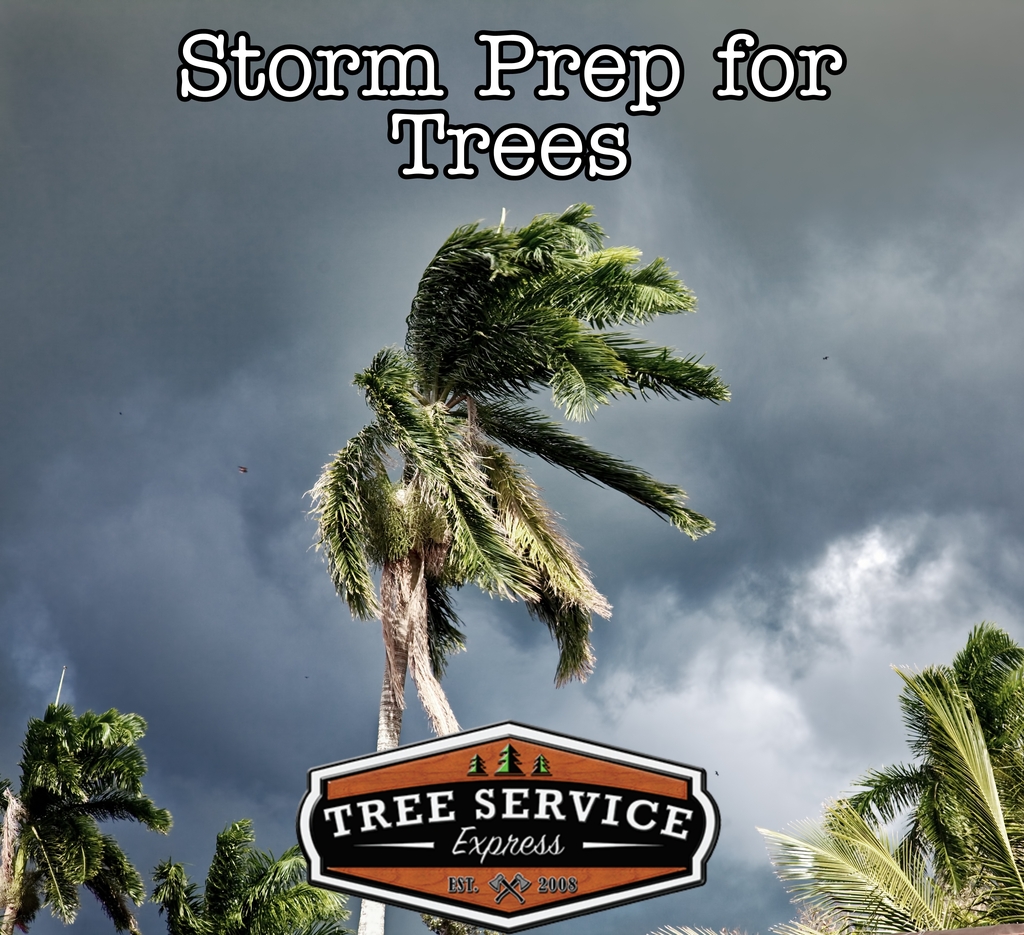 Residents of Brevard County, Florida are all too familiar with storm preparation. This is especially true in the months leading up to hurricane season. When it comes to ensuring your home is secured and the property that surrounds it, our team can help. We understand it can feel quite overwhelming, especially if you have a lot of trees on your property and perhaps a few you didn't trim and prune during the year so now it feels like you're scrambling to get it done in time.
Tree Service Express offers services that will get your trees ready for the impending hurricane season. There are a variety of measures you can take, let's review a few here.
Tree Trimming - Having the trees on your property trimmed or pruned before a hurricane is essential, especially if it hasn't been done in a while. Trimming helps mitigate risk of branches and debris getting damaged and/or blowing around during the storm. It can also help to lower the risk of the debris hitting your home or vehicle, causing even more damage.
Tree Removal - Before hurricane season hits is the perfect time to consider removing any trees on your property that are damaged, pose a risk and are too close to the house, power lines, etc. Whatever the cause, our skilled team has the heavy equipment necessary to remove trees ranging in size from small to large carefully and quickly.
Tree Elevations - All trees have optimal elevation ranges which allow them to grow properly, remain healthy and prosper. If a tree is overgrown and in need of an elevation, its best to take care of it before a major storm hits. Leaving it could result in a higher level of damage and more work afterwards. Always have tree elevations done by a knowledgeable certified arborist and professional tree service team. A knowledgeable crew can ensure the tree canopy is balanced, if not, it can cause the tree to actually uproot in strong winds and cause the tree to lean or even fall over!
Dead Wooding - Diseased, dying, and dead branches pose a serious risk during a major storm/hurricane. Since they are already damaged or dead the likelihood of extensive damage increases, as the tree is already weakened. Damage can be done to not only the tree itself, but your home as well. During a hurricane winds can easily reach 50-100 mph and in some cases higher, depending on the category. A dead branch hurling towards your window at 80 mph is something you can avoid, just give us a call to set up a time for the tree removal.
Storm Damage Prevention
Before hiring a tree service company for trimming, dead wooding, tree removal or any other service be sure the company has an ISA Certified Arborist on staff. Tree Service Express does, along with the knowledge and experience to get the job done right…the first time.
Contact us today if you'd like to prepare the trees on your residential or commercial property in Melbourne, Florida or surrounding cities before hurricane season.