Trees & Property Value: What You Need to Know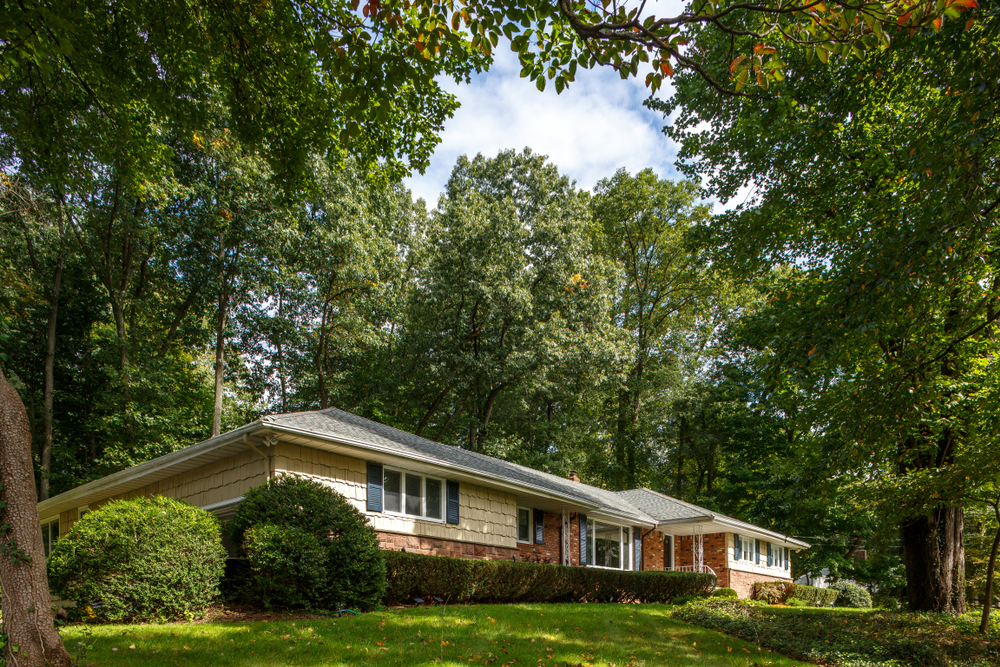 Whether you are looking to sell your home or are a seasoned owner who's looking to increase the property value of your home, it's important to know that trees can either increase or decrease the value of your property. In that sense, the old saying "money doesn't grow on trees", comes to mind, because trees can actually serve you as an investment or a wallet draining headache.
How Trees Can Increase Property Value
The right, properly maintained tree can not only increase value and aesthetic appeal of your property it can also offer a level of protection, in a few different ways:
Trees Offer Privacy - If a yard is too open and 'exposed' to neighbors and people driving through the neighborhood, you or your family may feel a bit uncomfortable spending time outdoors. A yard or area of the yard with privacy can feel like a private and welcoming sanctuary. Privacy trees need to be frequently pruned, healthy and planted in the correct location for the most benefit.
Trees Offer Shade - A beautiful tree canopy is a wonderful source of shade, which is especially needed in Brevard County, Florida. Our soaring temperatures can make it feel unbearable at times, just to go out and enjoy our outdoor living spaces. Large trees that offer a lot of shade, essentially serve as green walls and can even contribute to energy efficiency of the home or business. Large treetops should always be maintained by trained professionals that can ensure the tree isn't damaged during the cutting process.
Trees Offer Protection from Debris - Properly maintained and positioned trees can serve as a key line of defense from storm debris that would otherwise cause damage to your home, had the trees not been there.

How Trees Can Decrease Property Value
Just as trees can help boost property value, they can just as equally decrease the property value as well. Trees tend to be the focal point of the yard, so appearance and health of the tree is key. The professional, certified arborist, of Tree Service Express can assist in determining which trees benefit your property and which trees are a liability:
Falling Branches & Trees - Falling branches and trees can be the result of disease, hurricane and storm damage, or poor health due to inadequate tree care. Having such trees on your property is not only hazardous but is also very unsightly and will lower the value of your property. If you aren't selling your home or looking to improve the landscape of your property you should always call the experts of Tree Service Express to take care of dead branches, fallen branches, fallen trees or trees that appear as if a branch is about to fall. Doing so could save you money on costly repairs due to damage, but also on healthcare bills if you or anyone on your property is injured.
Pests & Diseases - There are a broad range of pests and diseases that can affect palm and other types of trees on your property. If you notice any signs or symptoms of pests or tree disease contact us immediately. If pest infestation or disease is caught in the early stages there is still a chance to save the tree. There are a number of remedies an experienced tree arborist can perform and propose various treatments. Only if caught in the early stages, once in the advanced stages the tree will look worse and worse until it is an eyesore. Pest infestations can also spread to other trees if left untreated.

If you're unsure if a tree or limb on your property is in need of removal or treatment for a pest infestation or disease contact us immediately!